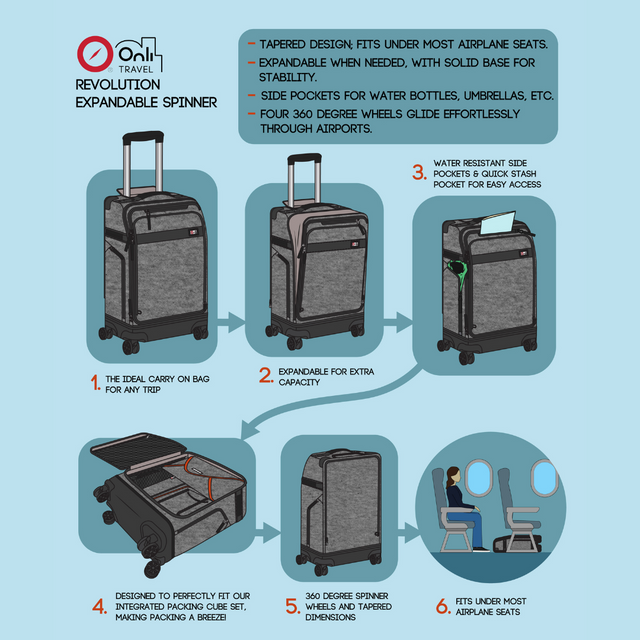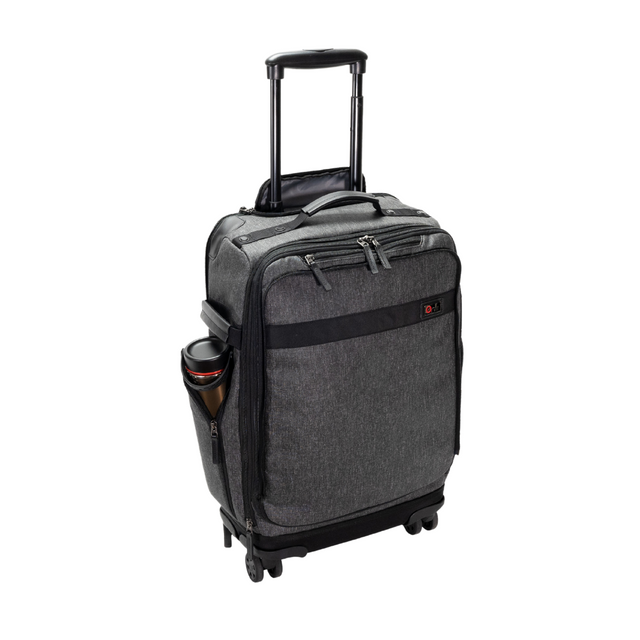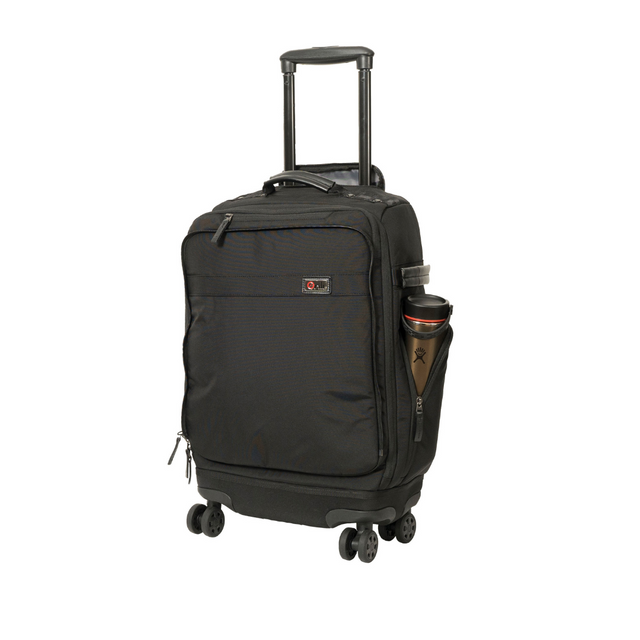 Revolution Expandable Spinner
Expandable 4-wheel spinner with 2 side pockets!
Handles on three sides.
Tapered design - fits under most airplane seats
Quick access side pockets and front convenience pocket
Perfectly fits our 8-cube packing cube set
Revolution™ Expandable Spinner: The middle compartment of the Revolution Rolling Pack is a great rolling carry-on on it's own. Handles on three sides allow for an easy grab off the luggage carousel from multiple angles. Two side pockets accommodates an umbrella or water bottle without worry. A tapered design allows it to fit under most airplane seats when needed. A solid base provides stability and support.
The spinner suitcase is expandable by 3 inches (8 cm) when needed. The main compartment includes elastic straps to hold down your items,  interior side pockets,  and a large zippered mesh pocket perfect for a suit or dress on the top inside of the main compartment. It is made with tough, rugged and water resistant advanced fabrics. It's been designed to perfectly fit our 8-cube packing cube set, making packing a breeze. And, it integrates with the Expandable Daypack and the Messenger Tote Pack to form the complete Revolution Rolling Pack when needed.
Product Dimensions here.