Introducing the Revolution™ Rolling Pack!
World's First 4-Wheel Modular Spinner.
Three Bags in One. Modular! Expandable! Wear it Any Way you Want!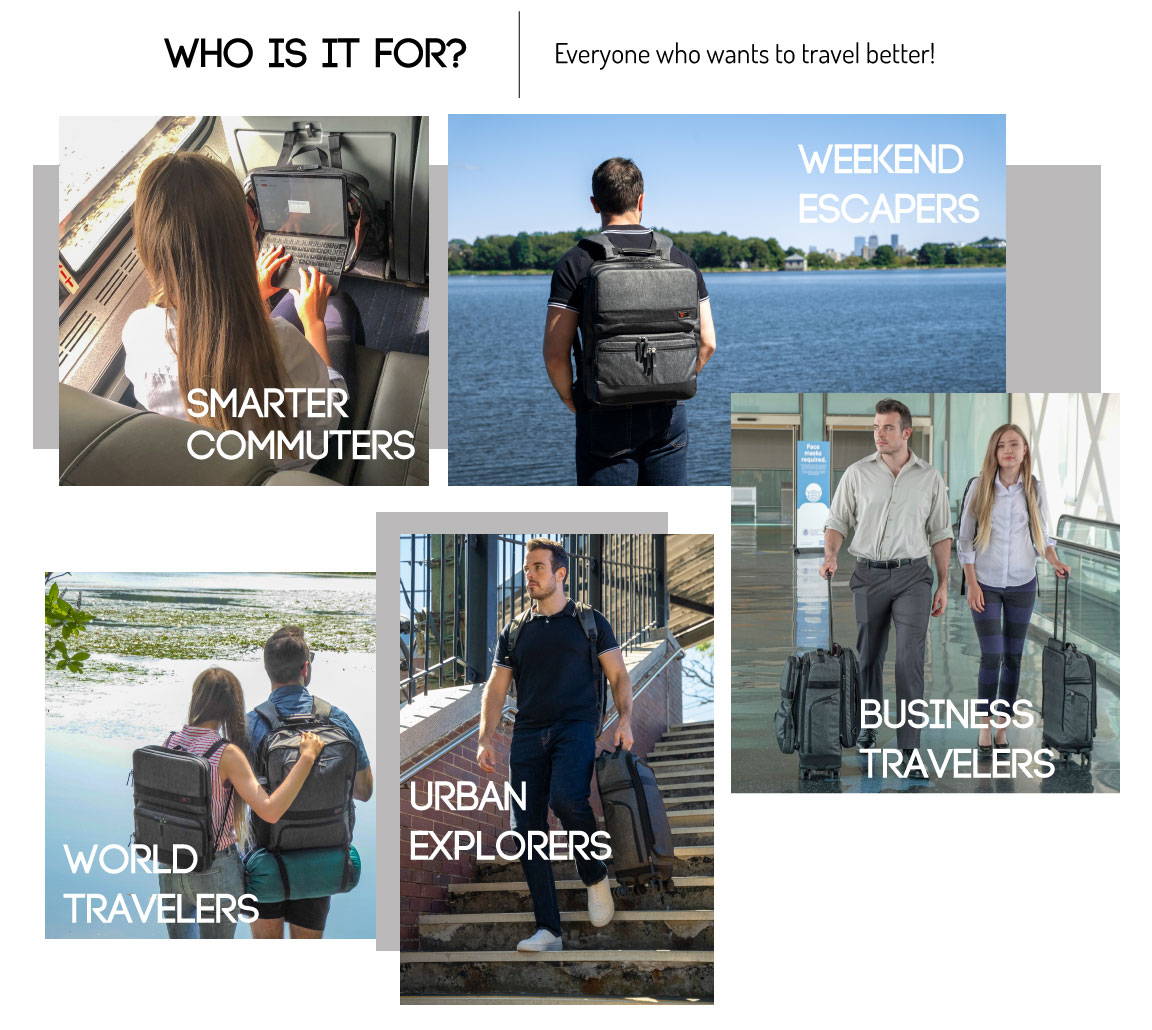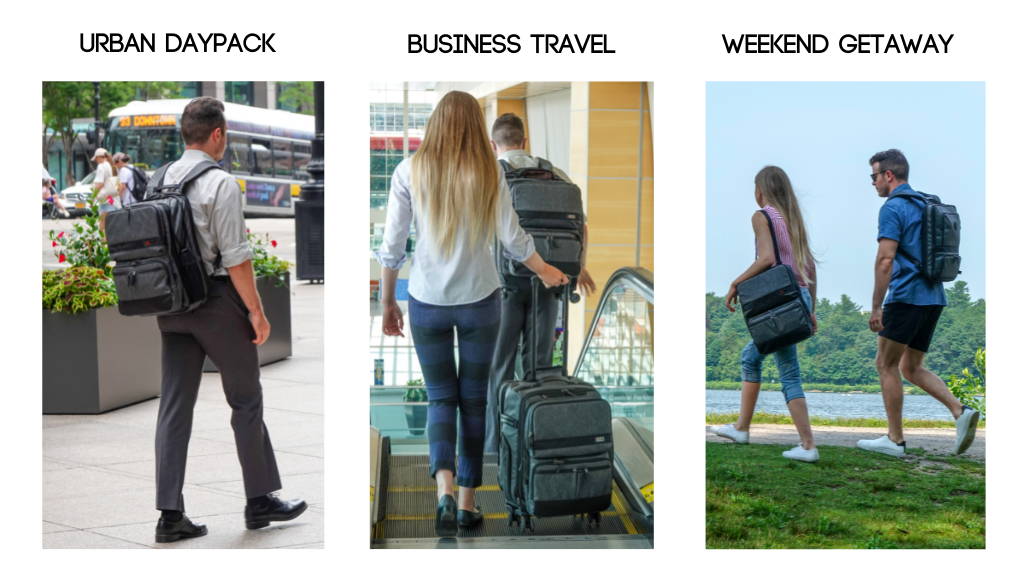 "This is the best thing as close to perfection in design and functionality that I have found. All I can say is this bag meets every single need I had in mind for the perfect traveling bag, backpack, expandable, modular, rolling case/backpack."
Guillermo L. (customer)

"Honestly, the design of this thing is astounding. It will have you thinking up trips just to meet the capabilities of the bag. It's hard to imagine a better designed and constructed bag. I love it."
Johnathan T. (customer)

Each Component Is a Unique Bag by Itself!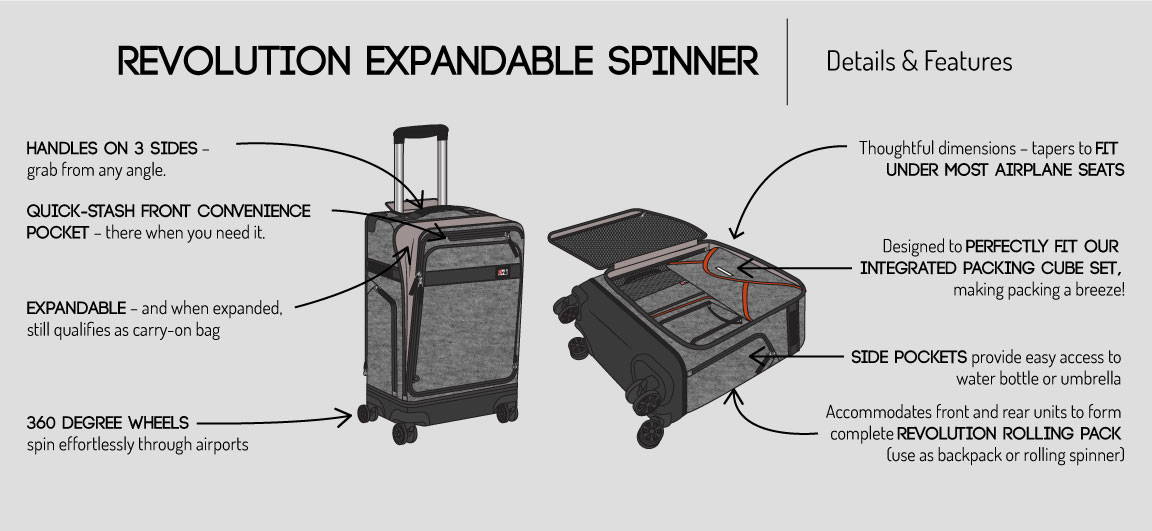 The four-wheel Expandable Spinner – glide through airports (Yes, it can also turn into a backpack!)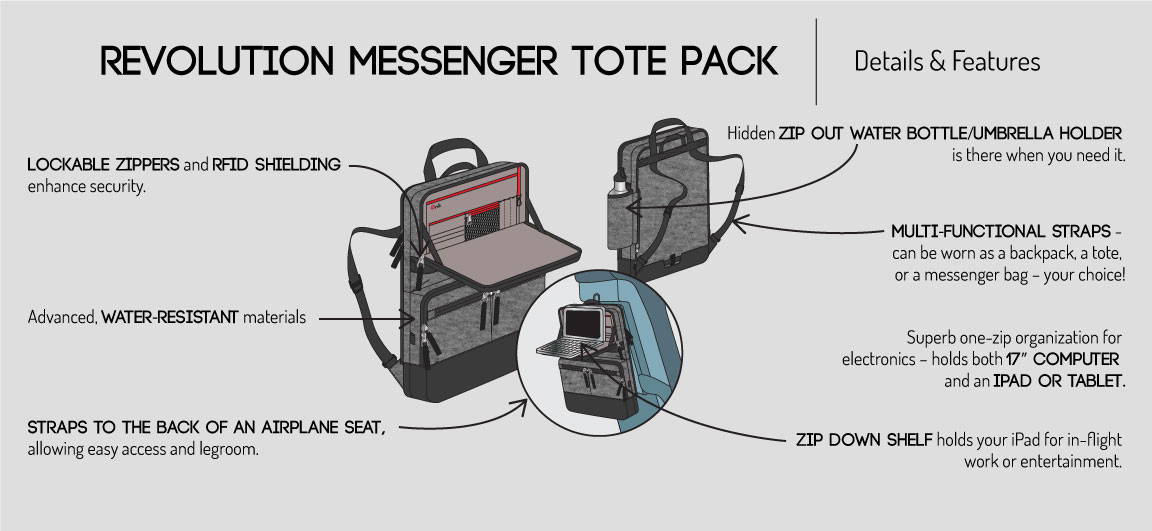 The Messenger Tote Pack that can be worn three different ways – your choice!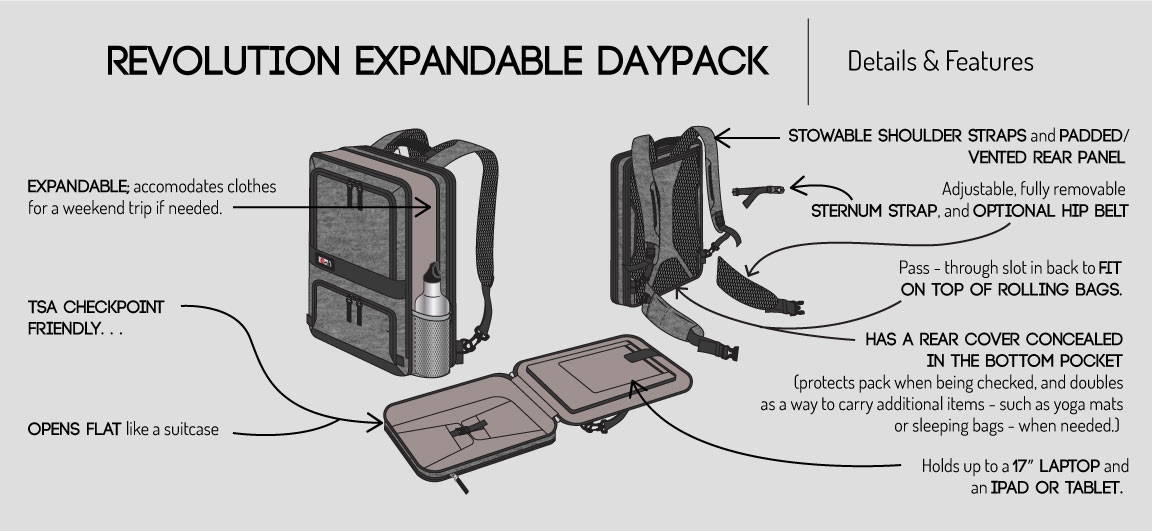 The Expandable Daypack that opens like a suitcase and expands into a weekender bag!

Launching Soon On Kickstarter! Discounts up to 40%